As of midday on Monday, total of 83,000 passengers had crossed the border, according to Secretary for Security Chris TangWhile mainlanders rushed to renew entry visas after self-service machines returned to action in Futian, Hong Kong businesses remain cautious over economic prospects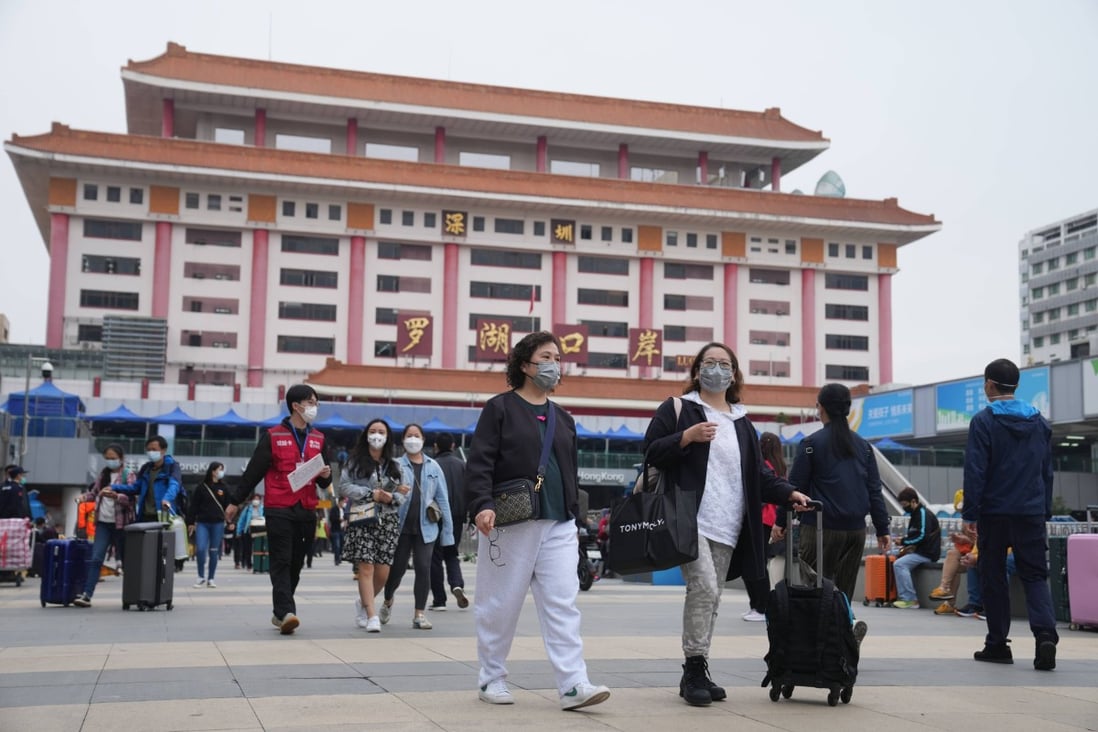 Tourists, students and workers were among the first travellers to cross the border between Hong Kong and mainland China on Monday after quarantine-free travel, without quotas and Covid-19 tests, fully resumed.
More tourists from north of the border are expected to arrive after mainlanders rushed to renew their Hong Kong and Macau entry visas on the first day that self-service machines were made available since the reopening. Travellers also reported a largely smooth crossing, though some complained of difficulties in making health declarations when entering the mainland.
But local catering and retail sectors did not hold high hopes for a quick rebound in business, as the period after the Lunar New Year holiday was usually not particularly popular for mainland visitors.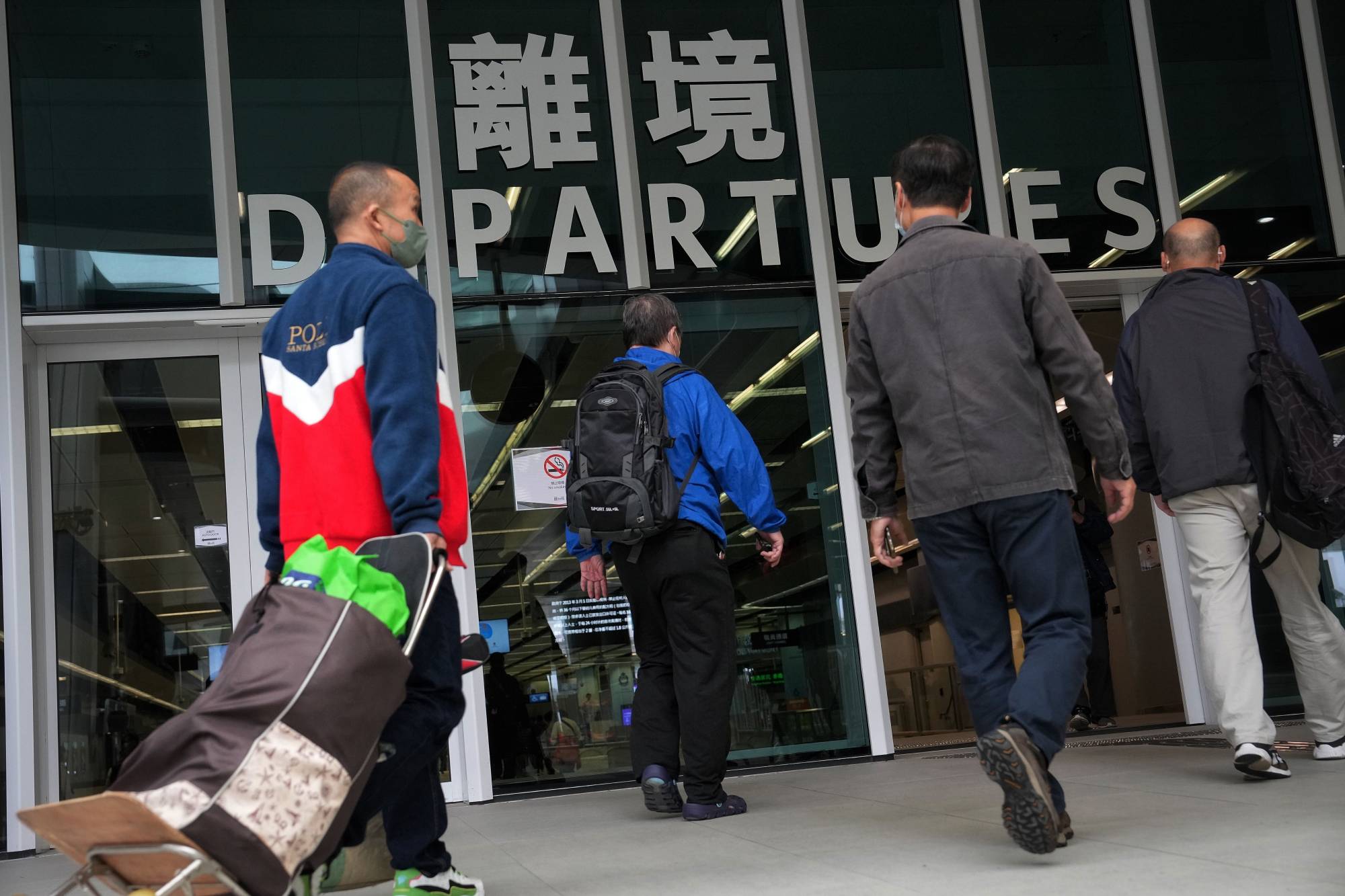 With all restrictions lifted, the only people who still need negative results from polymerase chain reaction (PCR) tests to enter the mainland are those who have spent time overseas or in Taiwan seven days before crossing the border.
Three land crossings which were closed to passengers for as long as three years – Lo Wu, Lok Ma Chau and Heung Yuen Wai – reopened on Monday.
Lo Wu and Lok Ma Chau had suspended passenger crossings since early 2020 and only a cargo clearance service was available at the Heung Yuen Wai control point after it entered operation in August 2020.
As of midday on Monday, a total of 83,000 passengers had crossed the border, according to Secretary for Security Chris Tang Ping-keung. Around 80 per cent of the travellers were Hongkongers, he said.
The Heung Yuen Wai border facility opened at 7am on Monday, welcoming its first-ever travellers. Outnumbered by the press, about a handful of people passed through the clearance gates and made their way to Shenzhen.
Veteran cyclist Man Hok-him, 57, was the first person waiting at the checkpoint. A San Tin resident, he used to ride his bike on the mainland multiple times a week before the border closed.
"This is witnessing history," he said with excitement. "There might not be another new border checkpoint opening that I can be part of."
Scenes of busy travellers also returned to the Lo Wu checkpoint, once the most heavily used land crossing point before the pandemic, which welcomed a few tour groups heading to the mainland.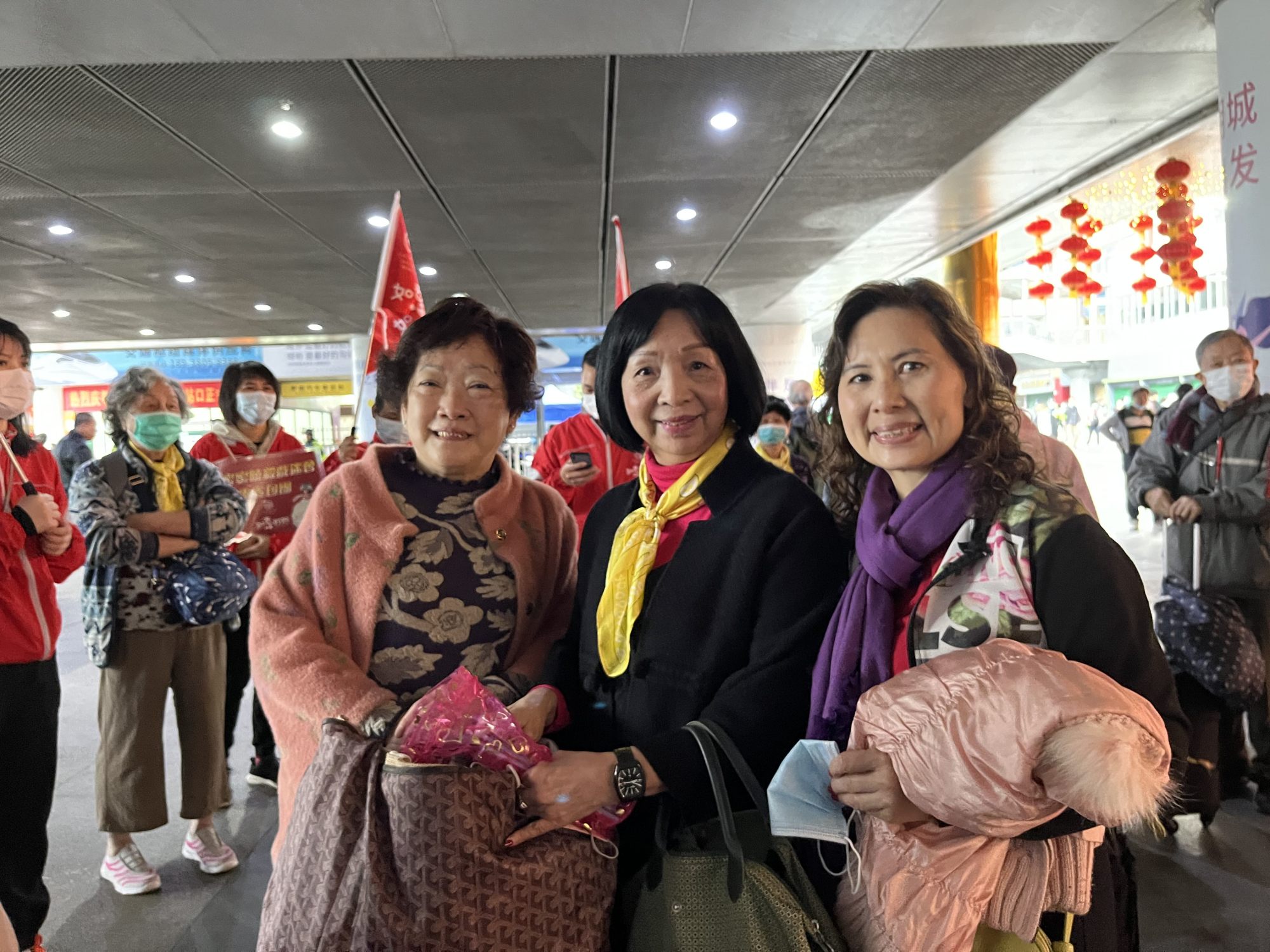 The MTR Corporation said that 22,000 passengers in total had crossed the border at Lo Wu station as of noon on Monday.
Ng Fung-ying, a 68-year-old retiree and also the chairwoman of a Cantonese opera fan group in Hong Kong, had organised a three-day private tour for 20 people to Dongguan to watch a performance.
"We can't wait for the trip. We haven't watched a show for more than three years," she said. "We will also travel around and enjoy the luxury hotel on the trip."
But some Hongkongers experienced difficulties in making their health declarations to mainland authorities when crossing the border.
A 60-year-old man, who only gave his surname Kong, arrived at Lo Wu at around 7am but spent more than an hour sorting out the paperwork.
"It's such a mess," he lamented. "We only learned about this requirement after arriving here.
"I have no idea why they have to link the webpage with WeChat," he said, referring to the smartphone app which is widely used on the mainland. "We Hongkongers are more used to WhatsApp."
Travel from the mainland to Hong Kong appeared to be smoother.
Some cross-border students had decided not to wait for the official resumption of in-person classes at Hong Kong schools on February 8 and instead returned on their own.
At Lok Ma Chau, the train departing for Admiralty was filled with students of all ages.
Hugo Wu, 14, took the second train from Lok Ma Chau shortly before 7am to head to school in Fanling.
The Form Three student said his long trip to school, which began at 5.30am, was no hassle as he could see his parents every day.
"Before [the reopening of the border], I lived in Hong Kong, away from my parents. I get to see them more now," he said.
The cross-border student had stayed with a relative in Kowloon since last August and only returned to his home near Futian last week, after quarantine-free travel resumed.
Alan Wong, 63, who works for a cosmetic manufacturer, was heading to Hong Kong from the Heung Yuen Wai checkpoint to meet clients. He said due to mainland couriers not accepting liquid items, crossing the border in person was important to allow him to show his customers product samples.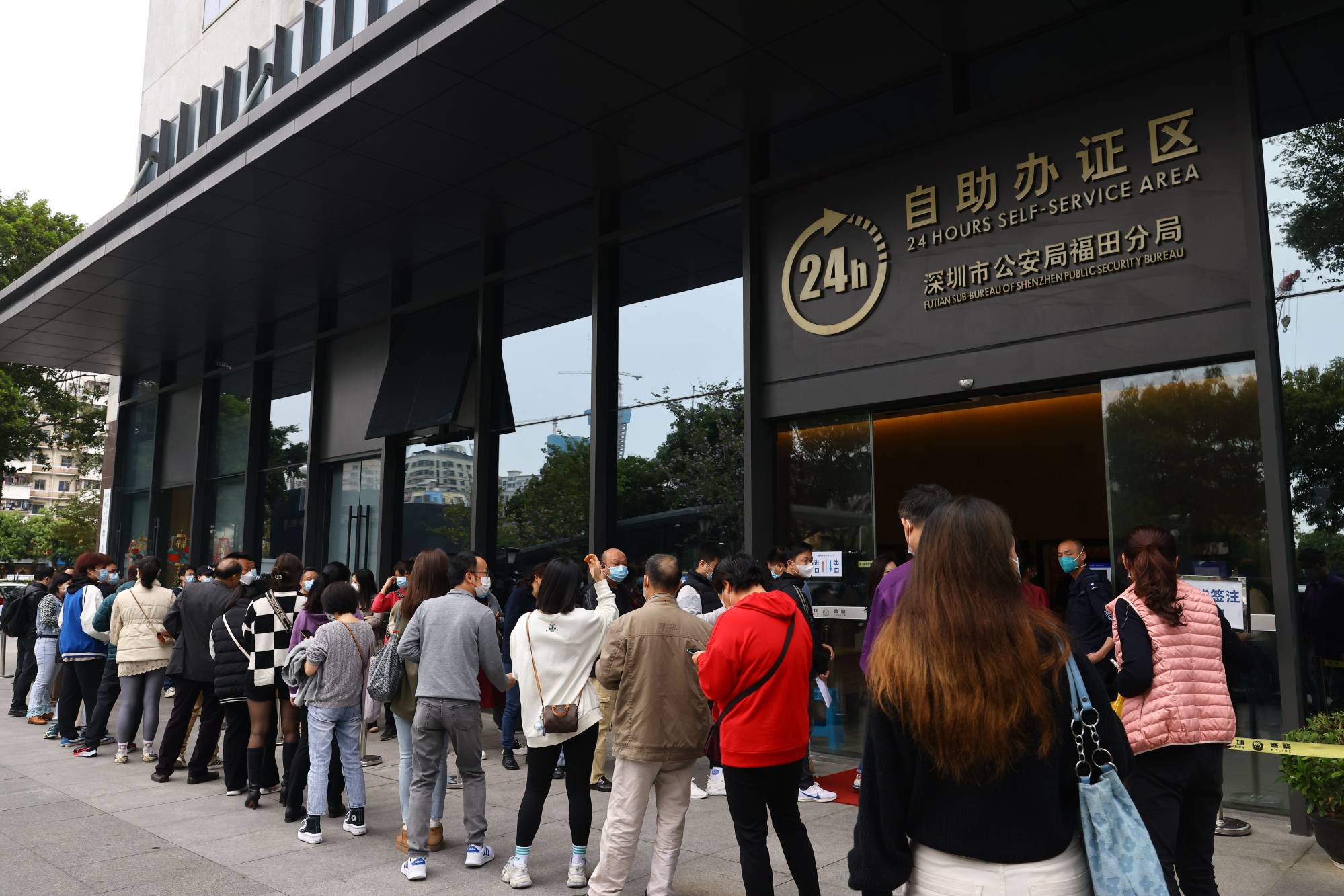 Another major item on his week-long itinerary was to savour authentic wonton noodles at a local cha chaan teng. It was his first return to his home city after three years of travel restrictions.
"I'm both nervous and excited. I was born here in Hong Kong and after so many years of not coming back, I'm eager to see what Hong Kong has become," Wong said.
More mainland tourists were also expected to return to the city. A winding queue formed at the self-service area of the Shenzhen Public Security Bureau's Futian branch on Monday morning, as mainlanders could now renew their entry visas to the city on machines rather than at manual counters.
Hannah Wang, 30, was among the early birds who managed to renew their visas before the queue formed.
The PhD student said she would head to Hong Kong immediately through Lok Ma Chau for food and shopping that she had missed over the past three years.
Despite the excitement of travellers, business sectors were cautious about the prospects of recovery.
Ray Chui Man-wai, president of the Institute of Dining Art in Hong Kong and who also chairs Kam Kee Catering Group, said he did not expect a significant surge in customers across restaurants and cafes on Monday.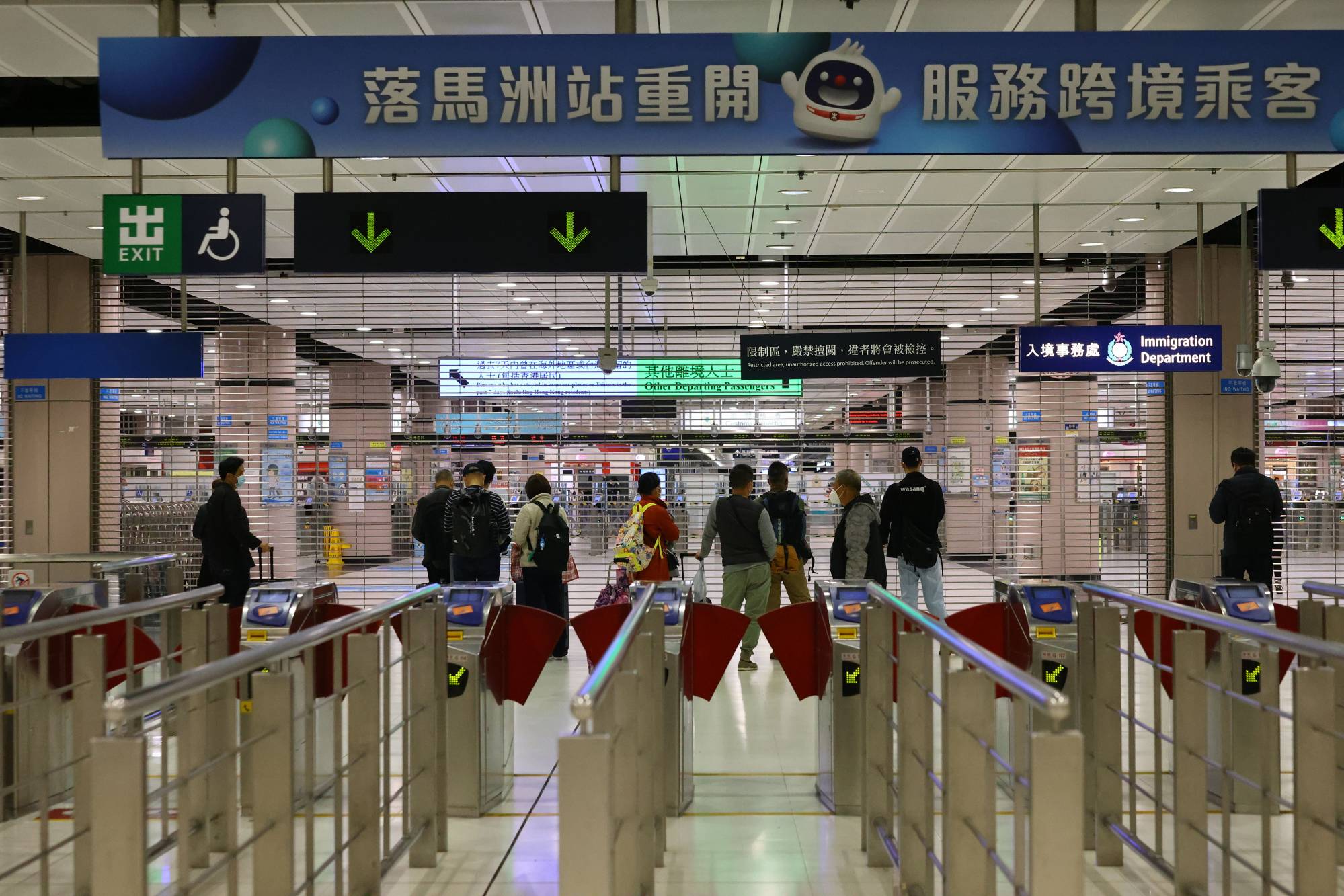 "It is just the first day of the border being fully reopened. I don't expect much for customer flow and business. Post-Lunar New Year holiday is not the peak travelling season as mainlanders need to go back to work," Chui said.
He added Hong Kong was still in the initial stage of a return to normality, and people might still need time to adjust and plan itineraries. "I feel confident that more mainland consumers will come during the Easter holiday in April and Labour Day in May."
Local pharmacies said business operations were normal in the morning without a noticeable increase in mainland customers. Hong Kong General Chamber of Pharmacy vice-chairman Cheung Tak-wing said he expected sales to surge about 20 per cent in the coming days compared with the border's partial reopening on January 8.
Source: SCMP